DraftKings Preparing For Potential Legal Sports Betting in Canada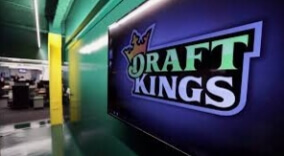 In recent months, there has been a lot of talk among lawmakers in Canada about allowing single-event sports betting. Currently, only very restrictive forms of sports betting are allowable, most notable that you are only able to place parlay bets, rather than wagers on single selection outcomes. Therefore, you cannot currently bet on if you think that the Toronto Raptors are going to beat the Brooklyn Nets.
This is a federal ban and not just a provincial issue. There is a lot of optimism that by the end of the year, the ban will be brought to an end and the sports betting sector will start to open up. For example, the Ontario province is set to end its monopoly on online gambling, which will allow different operators to come in and form a competitive, regulated sector.
With a population of about 15 million people, this potential market could generate annual gross gaming revenue of between $1.5 billion and $2.1 billion. Therefore, a lot of money is on the table.
Many people in the country can see the massive success to date with the rollout of legal sports betting in its southern neighbors in recent years. The federal government itself could benefit by as much as $175 million more each year in resulting tax revenue.
DraftKings getting ready
In anticipation of the online gambling sector opening up in certain parts of Canada, as well as potential single-event sports betting, DraftKings is making preparations to get involved in the nation.
It is currently the official daily fantasy sports partner of the NFL in the United States and it has recently extended this partnership to cover Canada. Therefore, many experts believe that this is a pre-emptive move for the operator to have a presence in Canada in case markets start to open up.
The original deal was signed back in September 2019 and was an exclusive agreement. One of the key tactics that the likes of DraftKings use when a state or region does not currently have legal sports betting is to first build up a base of loyal fantasy players.
If and when sports betting becomes legal in that region, DraftKings will then already have a base of potential customers from its fantasy offering that it can cross-promote to and get quickly off the market in terms of new sportsbook users.
Written for online-casino.ca by Paul Lucas - 06-02-2021