One Sports Betting Legalization Bill Remains in Canada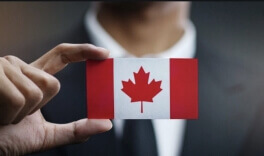 The allowance of single-event sports betting in Canada is getting closer and closer as the days go by. Just one sports betting bill remains in the legislature. Bill C-218 was overwhelmingly passed in the House of Commons following a 303-15 vote.
This bill looks to get rid of the section in the Criminal Code which prevents single-event sports betting. The current location of this bill is the Standing Committee on Justice and Human Rights.
The other bill
Another competing bill regarding sports betting had also been making progress in the legislature. However, Bill C-13 has proven to be unsuccessful. The only difference between the two different proposals was that C-13 would see horse racing not being under the operation of the provincial lotteries.
The House of Commons has decided to no longer pursue C-13. This is mainly down to it requiring an amendment of an aspect of the Criminal Code that would no longer be in place if Bill C-218 got full passage.
What happens next?
As Bill C-218 is now at the committee stage, people are watching closely what happens next. Countless people are hoping that single-event sports betting will soon become legal. However, there are still some ways to go before this becomes a reality.
Thankfully for supporters of legal sports betting, there appears to be significant support for this measure from all of the major political parties. Therefore, the chances of passage seem to be good.
One of the reasons for the seemingly receptive nature of lawmakers for sports betting when many have staunchly opposed it over the years is due to economic uncertainty following the COVID-19 pandemic. Governments are dealing with closures of casinos and dropping sales of lottery tickets. Spending has also increased as so many people were kept out of work.
A lucrative market
The Canadian Gaming Association estimates that people in Canada spend as much as $14 billion annually placing sports bets on offshore platforms. Currently, the provincial lotteries only see about $500 million each year. Therefore, a lot of money would be up for grabs in a legal market.
Many sports betting operators are already eyeing up a legal Canadian market, such as DraftKings. The Score is a Canadian-based sports betting company and it has now gone public in the United States on the NASDAQ through an IPO. The operator is watching closely all developments in its home country.
Written for online-casino.ca by Paul Lucas - 27-02-2021