Leading Newspaper Group in Canada Launching a Casino App For Journalist Funding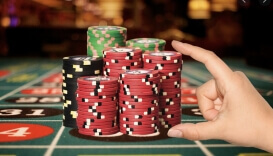 Gambling-related ventures have been massively popular in recent years across North America. With legal sports betting coming to the United States, there has been a wave of new platform launches and new parties getting in on the action. With the hope being in Canada that legal single-event sports betting is on the way, a similar flurry of activity is likely.
Torstar is a newspaper group that currently has over 70 papers as part of its stable. Advertising revenues have been hit hard in recent years, particularly with the transition from printed media to digital sources. Therefore, newspaper groups are always looking at ways in which they can drum up revenues to stay afloat and to make sure that journalism is still properly funded.
A potentially lucrative move
Torstar is set to launch an online gambling app in order to help grow the economy in Ontario, as well as create jobs and drive up tax revenue for the local government. It is planning to get a slice of the action in Ontario, with estimates that residents in the region spent about CAD$500 million each year on online gambling.
Torstar has been in the newspaper business since 1892 and it has been fighting for survival in recent times. Last August, the paper got sold for CAD$60 million to NordStar Capital LP after a long-running court battle. This will be the first time that the newspaper group has gotten involved in the gambling space.
It is certainly a very different way in which it is looking to drive up revenue. Other newspaper groups and businesses in other sectors will likely be watching closely to see what sort of results Torstar is able to generate as a result of this move.
What happens next?
Some people reacted to the news by thinking the announcement was a joke, while others criticized this new strategy. However, Torstar is no stranger to generating revenue in ways that seem outside the box to most.
For many years, Torstar was the owner of Harlequin, which was a major publisher of romance novels. It was sold in 2013 in a deal worth $455 million. The new gambling app from Torstar is not yet a reality. It will be dependent on getting the appropriate approval from the relevant provincial authorities.
Written for online-casino.ca by Paul Lucas - 08-03-2021