How Lucrative Might Single-Event Sports Betting in Canada Be?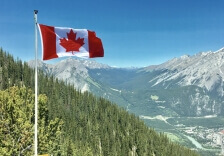 With legal single-event sports betting seemingly on the horizon in Canada, a lot of people are wondering just how lucrative this sector might be once it gets up and running. For many years, only parlay bets have been allowable when it comes to sports betting, which has led to huge sums of money going into the pockets of illegal bookies and offshore sportsbooks. However, legislation has been making good progress in recent months and it seems like there is an appetite for change.
The COVID-19 pandemic has changed a lot of things over the past year or so, with the federal and local governments now looking for ways to drive up revenue. Sports betting could be a key driver of new funds coming in the form of taxation and licensing fees. Just how big could the action get?
An interesting report
A recent report from accounting and consulting firm PwC looked into the potential market for single-event sports betting in Canada. Currently, the report estimates that about 39% of sports betting is done through land-based facilities and only 3% of it comes through legal online platforms. In 2019, the total gross gaming revenue in Canada from sports betting was about $242 million.
The report believes that the current sports betting market size could multiply by ten times in the initial couple of years of a fully legal market. This could see revenue lying between $1.5 billion and $2.4 billion. This could contribute as much as $425 million to the country's GDP each year, as well as possibly creating over 2,500 jobs.
The main assumption from this report is that a fully regulated online betting market would take a huge amount of the current demand away from the illegal operators. It also assumes that there is a 50% tax on the gross gaming revenue in land-based facilities, dropping to 20% for the online sports betting revenues.
Whatever the case, having single-event sports betting can be massive for the economy and for job creation. With this looking it is on the way, a lot of people will be trying to position themselves to benefit as much as possible.
Written for online-casino.ca by Paul Lucas - 18-04-2021