Canadian Sports Betting Bill Sponsor Hopes For the Best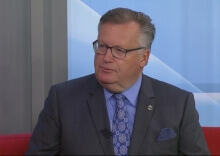 Conservative MP Kevin Waugh has been at the forefront of pushing for the legalization of single-event sports betting in Canada. He is now hoping for the best as Bill C-218 goes for a second reading in the legislature this coming week. Speaking about what he thinks the chances of this bill getting approval, Waugh said that he thinks it will be 50/50.
The matter is no longer under his control since it got approval in the House. It is now in the Senate and they will decide for themselves if they want to get this legislation pushed through or not.
The timeline for full approval
If it does successfully get approval, then the next step would be the committee stage. The committee will create a report for the Senate before a third debate on the bill will take place. If this third reading is a success, then the legislation will return to the House of Commons for the final hearing.
Then Canada's Chief Justice Richard Wagner will consider the bill for royal assent. Wagner is carrying out the administrative duties on behalf of the Governor-General position since Julie Payette resigned.
Time running out
With the summer break approaching for the legislature, time is starting to run out for the bill. Therefore, it appears that the next few weeks will be crucial for sports betting. MP Waugh believes that if the bill does not get approved in June, then it is the end of the road for the proposal in 2021.
With a probable election on the way, it might be another two years before legal single-event sports betting could get properly considered again and finally approved. Stakeholders in the betting sector across the world will be watching closely how the legislation fares in the coming weeks.
Betting operators are already arranging plans to get a presence in Canada provided the legislation goes through. Sports teams in Canada would have the ability to partner with different betting companies. With the likes of the CFL suffering financially, legal sports betting would be massive.
Written for online-casino.ca by Paul Lucas - 22-05-2021