Legal Sports Betting Coming to Canada Slowly But Surely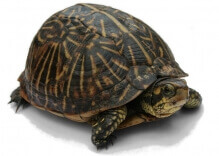 A bill that would legalize single-event sports betting in Canada is slowly but surely inching ever closer to ultimate passage. A committee in the Canadian Senate advanced C-218 on Friday, where it then progressed to the full Senate.
As part of the hearing in the Standing Committee on Banking, Trade, and Commerce, numerous stakeholders like gambling regulators and responsible gambling groups provided testimony. It also held discussions with the Canadian Football League, Canadian Gaming Association, and tribe officials.
A private discussion was held regarding possible amendments. However, it ultimately got approval from the committee without any amendments. This means that the next step for the bill is another debate and a third reading in the full Senate.
There is a time consideration as part of this process. The parliament will have up to the end of this month to ultimately approve this bill. It would see the Criminal Code of Canada getting amended to allow for betting on single sports events. Each province would be in charge of regulating their respective sports betting sectors.
Putting plans in place
If the full approval goes through, this could lead to sports betting in certain provinces starting by the end of the year, especially in Ontario. This would more than likely be the biggest market for sports betting in the country. It has a population of 14.6 million people, making it a particularly big market. Other provinces like British Columbia are also working on their frameworks in the hope that final approval comes sooner rather than later.
Written for online-casino.ca by Paul Lucas - 08-06-2021