Canada Single Event Sports Betting Legislation Gets Royal Assent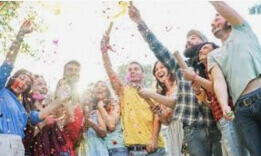 A bill that is aiming to make single-event sports betting in Canada legal has gotten Royal Assent. This means that it will finally become a part of Canadian law as soon as the House of Commission gets advised.
The safe and regulated Sports Betting Act got its reintroduction into the parliament last November after previous efforts to do so over the years were ultimately not successful.
Both the Senate and House ultimately gave their comprehensive approval to this bill in recent months. Once the legislation becomes law, it will allow Canadians to legally place wagers in single events or games for the very first time.
There have been many proponents for legalizing single-event sports betting in the nation, including prominent politicians, major sports organizations, and betting operators. Conservative MP Kevin Waugh was the bill's sponsor and he was pleased to hear the news recently that the Senate had given the green light. He believed that it is a great thing for sports, fans, and businesses in Canada.
Following the US example
With the United States legalizing sports betting on a federal level in 2018, there has been a lot of success with this sector to date. States have been increasingly looking at sports betting as a way to drive in tax revenue, particularly following the COVID-19 pandemic. Major states like New York and Florida are on the cusp of rolling out these sectors.
Canadian provincial governments will be hoping that they will be able to see the same levels of success when single events sports betting starts to roll out. Huge sums are expected to be taken in each year, removing a lot of the funds that are currently flowing to the black market or overseas offerings currently.
Written for online-casino.ca by Paul Lucas - 05-07-2021