Canadian Sports Betting Operator to Avoid Canadian Market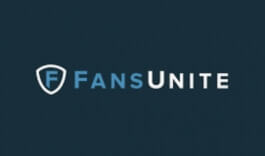 FansUnited Entertainment is a sports betting company that has its headquarters in Vancouver. However, it appears that it is not too interested in the upcoming expansive legal sports betting market in Canada. This will leave less competition for major players in the space like FanDuel and DraftKings.
FansUnited has been targeting other regions in recent times with its efforts. This includes its acquisition of the McBookie UK gambling brand last year. The vast majority of the company's revenue came from McBookie. Ultimately the operator does not believe that it currently has the resources to take on the big players in the online sports betting space.
These brands like DraftKings and FanDuel have massive budgets and they can spend a lot on acquiring customers. They are often happy to lose significant sums of money in order to get people on board. Therefore, this can often box out smaller operators from competing in the regulated market.
Plans for some level of involvement
However, FansUnited still has plans to be involved in Canada's sports betting sector in some way. It believes that it can carve out a niche by selling its platform and other technology to operators. It already provides B2B software to operators in numerous Latin American and European countries. Therefore, it will look to do something similar with new operators coming into the Canadian space.
Over time if the technology supplier side of things doesn't work out, FansUnited doesn't rule out ending up entering the market as an operator. Therefore, it will be an interesting industry to watch as it develops in the coming years. FansUnited is considering some sort of presence in the ever-growing US market, which could also present interesting opportunities to the company.
Written for online-casino.ca by Paul Lucas - 31-07-2021