Ottawa Getting Ready For Big Single Event Sports Betting Details Reveal on Thursday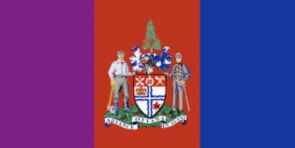 Ottawa is planning to unveil its plans for legal single-event sports betting through a special event on Thursday. This will take place in Niagara Falls and it is also expected that Attorney General David Lametti will outline when the legislation that will allow this form of betting is set to actually come into effect.
Bill C-218 got royal assent on June 29 but it has been sitting on hold ever since. This legislation will allow provinces to roll out lucrative single-event sports betting in an online and retail manner. Currently, the market is controlled mainly by offshore bookies.
Not many details
Not many details were given about Thursday's event, except that a confirmation that Lametti would be in attendance. Niagara Falls is popular among tourists due to the casinos in the region.
Written for online-casino.ca by Paul Lucas - 11-08-2021