Internet Group Slams Quebec Gambling Block Plans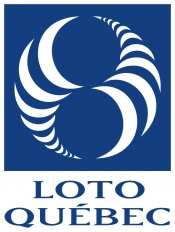 PROPOSALS from the Quebec province to place blocks on the IP addresses of unauthorised online casinos have been slammed by an internet advocacy group.

Back in March, Quebec revealed its intentions to alter gambling laws as part of changes to its Consumer Protection Act. Its decision was to introduce a "filtering measure" for illegal websites, which would make it essential for ISPs in the province to prevent traffic from reaching gambling websites and online casinos that run against the lottery corporation, known as Loto-Quebec.

Michael Geist, an online watchdog, immediately hit out at the move, describing it as protectionist. Now, his words have been followed by the Internet Society which has issued a letter for the government in Quebec outlining its concerns and offering a warning about its potential consequences.

In an interview with Cartt, Timothy Denton, the chairman of the Internet Society of Canada, commented that the plan is introducing a potentially "bad precedent", branding it "expensive" and "futile". The former commissioner of the Canadian Radio, Television and Telecommunications Commission stated that the proposal is against the free movement of thoughts and is potentially a violation of the constitution's clause on commerce and trade.

Perhaps in anticipation of such complaints, Quebec labelled the scheme as an effective "public health" issue. However, critics have pointed out that the budget expects revenue at the Espace-jeux website, which is run by the Loto-Quebec lottery corporation, to leap by around $13.5million during its first year alone. Predictions suggest this figure could even be doubled in the following years.

Denton suggested that while online casinos can be a problem for a number of individuals who do not gamble responsibly, they are not illegal. He suggested it has set a dangerous precedent, commenting that Quebec should consider if this was truly an effective method in terms of countering any potential harm without values being endangered.

Countering the argument, Nathalie Roberge, a spokesman for Carlos Leitao, the finance minister for Quebec, stated that such concerns were expected. However, she stated that there had been no further development on the issue to date and there is currently no schedule in place for when the so-called IP blocking scheme will be introduced. This is despite the fact that the budget stated that the legislation should be implemented before the end of the fiscal year in the province – which takes place on March 31, 2016.

There was further controversy over Quebec's plans because it has also outlined a proposal to introduce gambling licences for a select group of operators.

Critics have suggested this move is an effective "gift" for Amaya Gaming, which has its headquarters in Montreal. The reason they see it as advantageous for Amaya Gaming is because it already has a commercial relationship in place with Loto-Quebec and the first hint of these plans came within a week of Amaya's decision to purchase both Full Tilt and PokerStars, two popular poker brands online, back in 2014.
Written for online-casino.ca by Paul Lucas - 22-10-2015