Offshore Gambling Not Welcome In British Columbia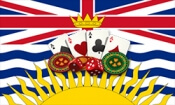 Not welcome implies that British Columbia doesn't greet the fact that offshore gambling sites are available to their residents with open arms. In reality, they are actively warning offshore gambling sites not to offer their services in Canada, and specifically in BC.

In late August, 2016, the British Columbia Gaming Policy Enforcement Branch literally wrote and sent letters to gambling sites, nineteen to be exact, implicitly stating that they should stop making their virtual lobbies available to players within their borders. Sent directly to the CEOs, the letters warn that they may be in violation of the Criminal Code of Canada and the Gaming Control Act.

However, much like the vast majority of cease and desist letters, they are just words, and no legal action has actually been taken. In fact, independent experts have said that offshore sites allowing British Columbia residents access isn't in violation of the criminal code of the Gaming Control Act. It seems more like a ruffling of feathers than anything real. As long as the site isn't located in British Columbia, there doesn't seem to be any legal president.

But British Columbian players aren't without a gambling site if offshore options aren't available. As you may already know, the British Columbia Lottery Corporation, a government-controlled gambling outlet, has a monopoly on all gambling activities within the country. The only forms of gambling they don't have their fingers dipped into are illegal underground betting outlets and offshore gambling sites.

Quebec and Ontario also have monopolized the gambling market, as have other provinces, but these two have also specifically told offshore competitors not to offer their services to their residents.

But why do players go to offshore sites if they are offered gambling by their government? The answer is simple: offshore sites are often better. The beauty of searching for online casinos is that many of them have different return to player rates because they compete against each other across the web, not geographically. Not only that, but the gambling options at these offshore sites have a much better variety, offering features that are not in line with gambling laws in Canada. You can choose the promotions that appeal to you most, pick and choose your favourite software operators, and so on.

As long as British Columbia doesn't actively block these sites, players will go play at these casinos. Even if BC outlets changed things up to be just as good as their online competitors, the online competitors have more room to change things up to keep keeping a leg up on the competition. It's a losing battle unless they can actually perform legal action.

Blocking IP addresses is one option, but that is no easy task, and given the fact that players will just be blocked from international gambling, not from gambling in general, makes it an understandably low priority. It's not so much, "Let's protect our residents." Instead, it seems to be, "We should be making more money."

In all fairness, when you lose money at an offshore casino, you aren't supporting your local economy at all, but it really should be about your preference and comfort level. It doesn't seem fair that you have to play at a lesser place because they refuse to compete with overseas alternatives.

We'll see what happens. For now, there doesn't seem to be anything to worry about for us players. We'll let them work it out amongst themselves, and win some money wherever we want in the meantime.
Written for online-casino.ca by Paul Lucas - 02-10-2016