A New Day for Ontario Online Casino Players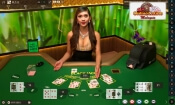 As announced on their website, Gateway Casinos and Entertainment beats out the competition and will be able to expand into Ontario, a huge win for the company, and an exciting prospect for online casino Canada players located in Ontario.
Ontario Lottery and Gaming (OLG) has chosen Gateway as their service provider in a smart effort if they want to keep Canadian players from looking to overseas counterparts when playing online. Not only was OLG's online casino limited to say the least, the quality of the games on offer were subpar when put next to the other options out there.
In fact, we have specifically mentioned the province's need to innovate and improve to match the standards showcased by their foreign competition. As if on cue, this announcement was made just over a month later.
It was so obvious, it shouldn't come as a surprise.
The focus will be on modernization. With OLG's monopoly over the players alongside Gateway's commitment to providing an excellent, state-of-the-art, and well-rounded gaming experience to players, the government may well see a shift in players depositing their hard-earned money elsewhere.
They will assuredly be taking the reins with online casino options, but that doesn't seem to be a top priority. Instead, they will be upgrading the land-based casinos as well as building a couple new ones, an exciting prospect for anyone who likes to place bets. Say what you will about online casinos, there's something about the entertainment and "going out on the town" value of a land-based casino that online options can't compete with.
Another exciting aspect is the local economy booster those in Ontario can look forward to. As the service provider in Alberta and British Columbia, they created jobs that benefitted the surrounding areas and the provinces in general. Ontarians can presumably expect to see the same results.
It's a freedom of choice to be able to gamble, and being able to gamble where you want seems to come with that territory. Because of that belief, we always found it woefully disappointing that Canada created a monopoly on the industry while not bothering to compete with the options online casino players were used to and land-based casino players elsewhere had come to expect.
It's safe to say that we're really starting to warm up to the lack of alternative places to place bets. If the games are quality, the options are aplenty, and the Return to Player is reasonable (90% or better), why should anyone have a problem?
Hopefully, Gateway Casinos and Entertainment can really step up and make something exciting happen. Players in Ontario deserve it.
Written for online-casino.ca by Paul Lucas - 26-12-2016