Scientific Games Launches Exciting New Online Slots Variation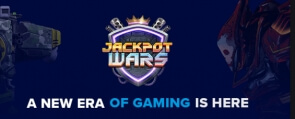 Scientific Games is known for being one of the most innovative online slots developers in the world today. it has been perfecting its craft over many years, constantly innovating and bringing something new to the table.
One of its latest game-changers is its new Jackpot Wars feature. This was already announced back in the earlier part of 2020, but it is now coming to reality with a released game.
This new feature is a part initially of the Jin Ji Bao Xi slot. The goal is to try to attract a lot more Millenials to the online slots worlds and showing them the great entertainment that can be had. The idea behind Jackpot Wars is that you are entered into an event that is similar to Robot Wars whereby you will be fighting other players in an effort to achieve larger wins.
Scientific Games does acknowledge that Jackpot Wars is not going to be a feature that everyone loves, but it is targeted to a specific type of audience. It is a slot jackpot tournament that is not replicated anywhere else in the industry at the moment. A lot of development time went into achieving this end product.
A proper breakdown
There are two distinct aspects to Jackpot Wars. The first is the base game itself. The reason they chose Jin Ji Bao Xi starting off to roll out this feature is that it has been a very popular game and the rules will be familiar already to a lot of players.
Jackpot Wars simply fits over the base game. Every time the players spin, there will be a gold cog earned. This can then be used to make adjustments to the robot avatar as they please, such as improving weapons and armor. This is more for aesthetic purposes rather than having a direct impact on the outcome of the jackpots.
You also earn gold tickets along the way that can be redeemed for use to get entry into one of the available jackpots. You can choose to go for a lower amount jackpot that is nearing completion or try to battle it out for the biggest prize of all. As soon as the predefined value of the jackpot has been met, the Jackpot Wars begin.
There have to be at least 16 players as part of each of the tournaments. They will then fight it out for the jackpot prize. The person who finished in first position will be 85% of the total jackpot, while 2nd place gets 10%, with 3rd and 4th also getting some of the money.
Written for online-casino.ca by Paul Lucas - 05-12-2020