Will Ontario Be First Off the Mark With Sports Betting?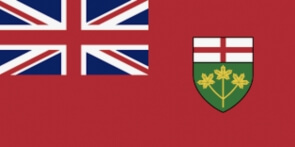 With single-event sports betting on the way in Canada, there is a huge amount of excitement among residents and operators alike. Everyone is gearing up for the rollout of this sector in the coming year.
One of the main markets that is looking to take advantage of this new sector is Ontario. The province has plenty of major sports franchises and a population of about 14.8 million people. Therefore, it is a significantly sized market that is filled with sports fans. This is going to be an ideal attraction for sports betting operators.
Embracing sports betting
The Ontario government announced on July 6 that it has created iGaming Ontario. This will be looking after a number of different things, including the rollout of new online gambling platforms in the region.
Ontario is hoping that it will have legal single-event sports betting up and running by the start of the NFL season and it is doing everything it possibly can to achieve that outcome. However, it will be making sure that this is all done in a safe manner and that it will not be unnecessarily rushed through without making sure that a responsible gambling policy is in place.
The Ontario government has already spent a lot of time in recent years in preparing for the expected legalization of single-event sports betting. It looks set to have no cap on the number of sports betting licenses that can be issued, making for a very competitive market. It also appears that Ontario will be ahead of other provinces when rolling out this offering.
Some operators have been making moves in order to position themselves nicely in the Ontario market. The Toronto-based theScore has been doing numerous brand activations in recent times. DraftKings also revealed that it is working closely with officials around Canada to be properly prepared for the rollout of legal single-event sports betting. It certainly appears to be a very exciting time for Ontario and its residents as full-blown sports betting is on the way in the near future.
Written for online-casino.ca by Paul Lucas - 19-07-2021