Betsson Eying Up Canadian Sports Betting Market With $3 Million Investment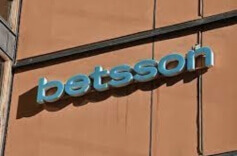 A Betsson AB subsidiary called Betsson Perch Investments AB has invested $3 million into the Slapshot Media startup in Canada. This is in return for a 28% stake in the company. This investment was made as part of a strategy for Betsson to be well-positioned in order to take advantage of the regulated single-event sports betting market once it goes live. Single event sports betting will be officially legal in Canada on August 27.
Betsson also has call options that will give it the ability to increase its stake in the startup up to 70% of the entire company for a price of up to $25 million. This would be in line with the regulation of online gaming across various provinces.
What is Slapshot Media?
Slapshot Media is a Canada-based company that creates content for the local sports scene. It also provides managed services and marketing services to Canada's online gaming market. It will now be exclusively working with Betsson to build the operator's presence in the nation.
This is a part of Betsson's approach towards North American market expansion. It sees the Canadian market as a great way to increase the revenues it gets from regulated markets.
The first province to have outlined its licensing framework relating to online gambling in Ontario. These rules are set to fully come into effect next year and it is expected to be a very lucrative market for the province.
Written for online-casino.ca by Paul Lucas - 23-08-2021