Ontario Issues Final Set of Sports Betting Standards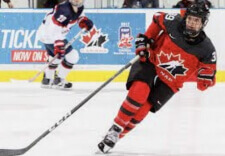 With legal single-event sports betting arriving in Canada, provinces have been looking to get a proper set of standards in place for the rollout. The Alcohol and Gaming Commission of Ontario (AGCO) has been quick off the market, issuing the final version of its online sports betting regulatory standards.
Single event sports betting became officially legal in the country on August 27 following Bill C-218 going into law. However, for the moment it is only the provincial lotteries that are offering single-event sports betting. Ontario is the main province that has quickly taken steps to open up a regulated market.
The final version
The final version of the regulatory standards will now become part of the Registrar's Standard for Internet Gaming which initially got published on July 14. The idea is for these rules to officially come into effect once the regulated Ontario market launches.
These standards will be applicable to the likes of sports, novelty events, esports, fantasy sports, and betting exchanges. Following the release of the initial set of standards in July, there was a period whereby the industry could provide feedback. There was a total of 41 submissions from these stakeholders regarding the rules, ultimately leading to the final version.
Some of the changes include clarifying different definitions. There is also more clarity on the minimum age standards, as well as rules regarding financial types of bets. There were also measures relating to advertising included.
The AGOC is planning to start accepting applications from those who would want an online gambling license from September 13. Therefore, there is a lot to be excited about in the province going forward.
Written for online-casino.ca by Paul Lucas - 10-09-2021