PointsBet Canada is Now the Official Betting Partner of the Nation Network and the Daily Faceoff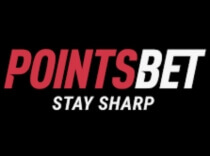 Online sports betting operator PointsBet has announced that its Canadian subsidiary is now the exclusive official sports betting partner of the Nation Network and the Daily Faceoff. This is a multi-year deal and will cover a wide range of affiliated sites.
Daily Faceoff is an offering that provides a huge range of fantasy information and statistics to sports bettors in Canada. This includes opinion pieces, breaking news, professional insights, and inside information relating to a wide range of sports. There are 1.5 million monthly users for this offering. The chief operating officer of PointsBet Canada spoke about how the operators are looking forward to integrating its offerings with the genuine content.
The Nation Network is made up of a dozen sites and has five million users each month. It offers everything from sports videos, podcasts, stories, and social sports.
Through this agreement, users of both platforms will be able to see the integration of odds from PointsBet, as well as get access to enhanced tools. The two media companies are looking forward to working closely with PointsBet. They believe this relationship will help to enhance the end-user experience.
North American expansion
PointsBet is originally an Australia-focused company. However, it has branched into the North American market in recent years, launching sports bettors in numerous US states to date, with an eye now on the burgeoning single-event sports betting market in Canada.
Written for online-casino.ca by Paul Lucas - 04-10-2021