PointsBet Enters Official Partnership With Curling Canada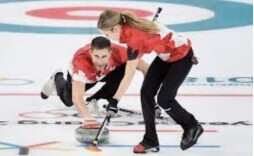 Leasing sports betting operator PointsBet has entered an exclusive sports betting partnership with Curling Canada. This will see the Australia-based gambling operator becoming the title sponsor for one of the Curling Canada Season of Champions events, starting from the 2022/2023 season.
This deal covers both online casino and sports betting category exclusivity for every single Curling Canada event broadcast. This represents about 300 broadcast hours, as well as more than 350 repeat hours during the course of each and every season. PointsBet will also be the only party that can use the designation of being the official sports betting partner of Curling Canada. It will also be able to use various Curling Canada logos and marks through its marketing efforts.
Cementing numerous deals
Both parties welcomed the signing of this deal. It comes at a time when legal single-event sports betting is starting to roll out across Canada. PointsBet has been kept busy entering different types of partnerships across Canada in recent times. In September, it signed a multi-year agreement to become the official betting partner of The Nation Network and DailyFaceoff.com.
Written for online-casino.ca by Paul Lucas - 15-10-2021