Penn National Gaming to Have theScore Bet as Ontario's Leading Sports Betting Brand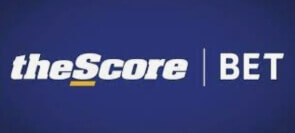 Penn National Gaming recently acquired Toronto-based Score Media and Gaming. The North American casino operator is now looking at utilizing theScore Bet sportsbook as its main betting operation in the Ontario betting market.
The main focus for Penn in the United States has been its Barstool Sportsbook. However, the casino giant has made it obvious that it sees theScore Bet as being its best option in Canada, with it being a recognizable brand due to theScore sports media app being the most popular app of its kind in the country.
As single-event sports betting is now legal in Canada, many notable operators are gearing up for entry in the near future. While theScore Bet will be the main brand, it will be relying on the Barstool Sports marketing support.
The potential launch date in Ontario
While single-event sports betting is now technically legal in Canada, private operators are not yet up and running. However, theScore Bet believes that it will be able to launch in the near future in British Columbia, Alberta, and Ontario. Therefore, it is a very exciting time for people in Canada as a whole new world of possibilities opens up to people who have an interest in sports betting.
Written for online-casino.ca by Paul Lucas - 05-11-2021