Canadian Company Goes Live With Peer-to-Peer Esports Betting Platform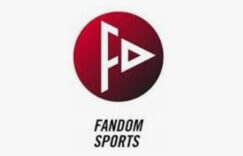 Fandom Sports has launched its peer-to-peer esports betting platform. The Canada-based company announced this launch on Wednesday and it also has future plans to get involved with regular sports betting.
This tech company has a base in British Columbia and its new platform gives people the ability to play and bet on esports matches. There is a completely integrated payment solution offering as part of this offering. As well as having its eyes on regular sports betting, Fandom Sports also plans to look at launching different types of iGaming offerings in the coming months.
The esports platform is available through both iOS and Android mobile devices. You need to be at least 18 years old in order to use it. There is a predictions model in place that also allows users to get their hands on digital rewards like avatars, skins, and other types of materials.
With its operation, Fandom Sports has secured an operating license from the government of Curacao. It is also applying to get a Malta Gaming Authority license, which is a very respected authority across Europe. Fandom Sports also now is a part of the Canadian Gaming Association. This is a trade association that caters to all suppliers and operators in the country's sports betting, lottery, gaming, and esports industries. It did so in May 2021.
Fandom Sports plans to release the beta versions of its sports prediction and betting platform as soon as it finalizes a partnership with a sports data provider. It also needs to have reviews of certain internal risk management and compliance systems.
Launch timeline
For the esports prediction and fan engagement offering, Fandom Sports plans to have it completed in the early months of 2022. There will also be an NFT component to this offering, allowing users to mint NFTs, as well as watch and wager on esports.
The company has been building this platform from scratch since fall 2020. The company's management is happy with the progress that it has made to date. It also looks forward to the steady flow of rollouts of different new products in the near future, as well as the striking of different types of partnerships. The company believes that 2022 could be a transformative year for it.
The main target audience for its esports offering will be the superfans of esports games and teams. They will be able to view multiple events at the same time and get access to much more immersive content.
Written for online-casino.ca by Paul Lucas - 04-01-2022