PointsBet Canada Becomes an Official Betting Partner of the Maple Leafs and Raptors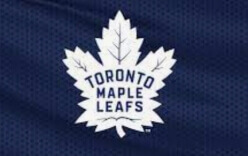 With the recent launch of the fully regulated online gambling market in Ontario, there has been a flurry of announcements from operators. With platforms going live, a number of major brands have announced partnerships with professional sports teams in Ontario.
Maple Leaf Sports & Entertainment (MLSE) is the owner of numerous pro sports teams, including the NBA Toronto Raptors and the NHL Toronto Maple Leafs. PointsBet Canada now has a multi-year betting partnership agreement with MLSE. This comes just a couple of days after FanDuel and PokerStars announced a similar type of partnership with MLSE.
Other teams that fall under the MLSE umbrella include the Toronto FC MLS team, AHL Toronto Marlies team, and the CFL Toronto Argonauts team. PointsBet Canada CEO Scott Vanderwel welcomed the signing of the deal, speaking about how it is rare to enter an agreement with a company that owns teams across four different professional sports leagues. PointsBet Canada looks forward to engaging with sports fans no matter what time of the year it might be.
PointsBet launched its sports betting platform on April 4 in Ontario. The Australia-based operator also has an extensive presence in the US betting market. MLSE also hailed the new deal with PointsBet, referring to the operator's strong reputation in the space and its commitment to responsible gambling.
Other recent deals
Nearly every major professional sports team in Ontario now has a relationship with at least one online gambling operator. The sole remaining team without such an agreement is the Ottawa Senators NHL team.
The Toronto Blue Jays MLB team also signed a ten-year agreement with Ontario-based theScore Bet. This deal includes the setting up of a retail sportsbook at the team's home venue.
Other relevant deals include the NHL extending its existing deal with FanDuel and BetMGM to also cover the Canadian market. It is likely that similar types of deals between sports betting operators and major sports leagues will take place in the coming weeks and months as the Ontario market evolves.
Written for online-casino.ca by Paul Lucas - 11-04-2022