Gambling Ads in Alberta Deemed to Be Illegal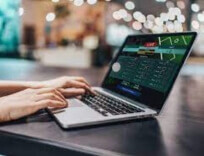 Alberta Gaming Liquor and Cannabis (AGLC) has come out against gambling ads that have been proliferating around the region. The commission's vice president of gaming has said that it is not legal for operators to offer betting to people in Alberta if they are not regulated.
This comes after many months of sports betting sites showcasing ads to Albertans. These came especially since the change in federal laws in August 2021 that saw single-event sports betting finally becoming legal in Canada.
As well as the inherent illegal nature of the ads, health experts have concerns about the abundance of these types of ads. They are particularly worried about the potentially negative impact on younger people who see these ads.
Oftentimes, these forms of advertising often feature well-known sports stars or celebrities, which can be even more enticing to younger people. Naturally, these types of ads can also be triggering to those who are recovering gambling addicts. Currently, there is no penalty that the AGLC can levy either on the operators who are showcasing these ads or the provincial residents who use illegal sports betting sites.
Sports betting in Alberta
The only type of legal sports betting that is currently allowable in Alberta is through PlayAlberta.ca or through the Western Canada Lottery Sport Select brand. While Alberta now has the ability to open up an online gambling market that would see private operators like PointsBet and theScoreBet getting involved, it has decided to only allow the provincially-operated sports betting offering to be a legal option.
On the opposite hand, Ontario has opened a fully regulated online gambling market with private operators. There has been some strong success since Ontario's market launched at the beginning of April.
Written for online-casino.ca by Paul Lucas - 29-05-2022