DraftKings Planning Entry Into Ontario Market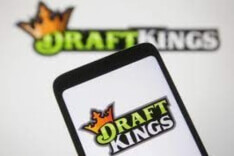 DraftKings is planning to launch in Ontario's recently launched iGaming market in the coming months. There has been a lot of speculation doing the rounds as it has not launched as of yet.
The market went live on April 4, with many of the biggest North American betting operators going live straight away. DraftKings is one of the biggest operators in the United States at the moment.
As well as sports betting, it also has online casinos and offers daily fantasy sports contests. The Boston-based operator outlined in a recent financial filing its plans to launch in Canada during the second quarter of 2022.
A major betting market
Ontario is a big betting market, as it contains about 40% of the total Canadian population. In terms of US states, its population would make it the fifth-largest state in the country. Therefore, DraftKings is eager to get involved, just like its rivals BetMGM and FanDuel who already have their platforms operational in the province.
DraftKings is confident that despite its late arrival to Ontario, this won't really negatively impact its ability to make headway and secure a good market share. DraftKings CEO Jason Robins mentioned how offshore and grey market betting sites have been catering to players in the province for a long time.
However, some analysts have a different opinion, pointing toward the importance of getting into new markets at an early stage. First mover advantage has proven to be a powerful tool when new US states launch their own betting markets. Currently, DraftKings has sportsbooks on offer in 18 US jurisdictions.
DraftKings' struggles
The DraftKings share price has been struggling in recent times. After exploding in popularity following its IPO in early-2021, its price has steadily dropped and dropped. One of the reasons is the huge amount of money that the operator is spending in order to acquire customers.
Big marketing spending has caused other operators to scale down their operations. Therefore, DraftKings will be hoping that its strategy pays off in the long term and that it will be one of just a few operators left standing once the dust settles.
Written for online-casino.ca by Paul Lucas - 08-05-2022